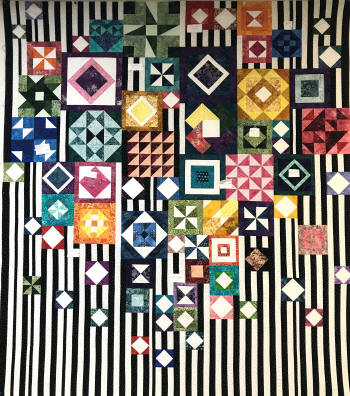 Gypsy Wife
Block of the Month
A fun quilt to make! This 4-month block of the month program is designed for the quilter who loves fabrics and color! We've arranged the quilt into sections to make it easier to sew. Sit 'n sew classes will guide you through the more challenging blocks and keep you organized!

Requires purchase of the book, Gypsy Wife ($27). Sit 'n sew classes are scheduled for the second Saturday of the month beginning in September and run from 1:30-4:30 for $30.
To sign up, please call Patchworks at 631-589-4187.
Need a little inspiration?
Check out some of the Gypsy Wife quilts below!