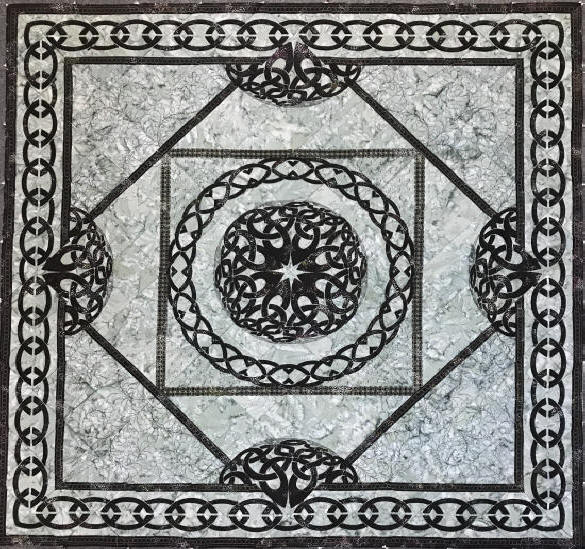 (Quilt is shown with optional border.)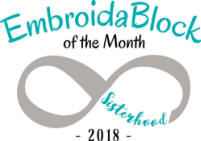 Sisterhood
Embroidablock of the Month
Hoopsisters' newest block of the month program! Gorgeous Celtic-inspired design that's completely done in the hoop--pieced, quilted and backed. Blocks are available in 5", 6", 7", 8" and 9" and in all formats for any make machine.
Sisterhood Embroidablock of the Month program is 7 classes beginning with an intro class on Thursday, January 18 or Saturday, January 20 at 10:30. Following sit 'n sew classes will be held on the third Thursday or Saturday of the month from 10:30-1:30 at $25 each. Class fee includes instruction and that month's designs. (Intro class fee includes final finishing class.) Participants may choose either day but sign-up and class fee is required in advance.

Sisterhood is designed for two fabrics and two threads, but we couldn't resist trying out a few other combinations on EQ!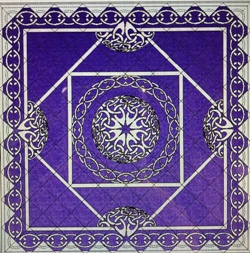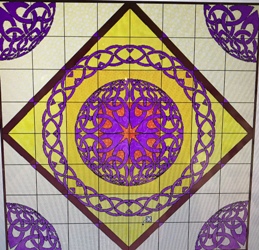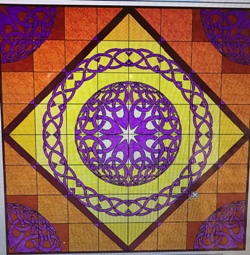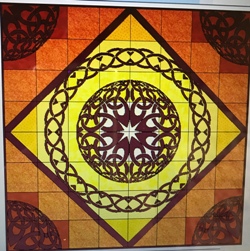 To sign up, please call Patchworks at 631-589-4187.