Starting now!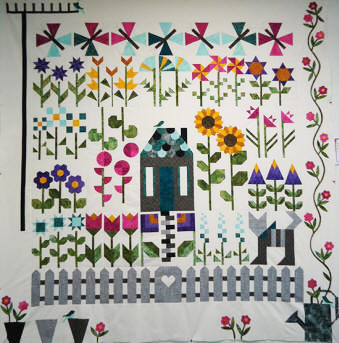 Quilter's Patch
Block of the Month
Start planting your garden and watch it grow month by month! This 6-month BOTM includes a variety of techniques--hexies, machine appliqué, templates, Dresden plate, scallops, "Y"-seams--along with basic piecing skills. Each monthly kit will include all the fabrics required to make several blocks. We're offering a hands-on class free for all participants. Requires purchase of book.
Click here for more information.
Tuesday Club 2017 starts Tuesday, February 7
"Tuesday Club on Saturday" starts Saturday, February 4 at 10am
Sign up now for $20. Sign up by January 31 for only $15!