September 11, 2021

Tuesday Club
(Correction on August Blocks!)

We are a Certified Kimberbell Dealer!
Store hours:
Thursday, Friday and Saturday from 10 am to 2 pm
Everyone must wear a mask!
Check out our September and October classes!

Please note that in-store classes are limited to fully vaccinated students.

Coming in December!
Kimberbell's
"My Punny Valentine"
One Day Machine Embroidery Event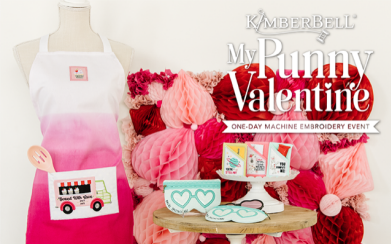 December 8 10-4pm

Includes all embroidery, in-store instruction and complete kit for $149
Call us at 631-589-4187 to reserve your spot!
Store Hours
Thursday, Friday & Saturday 10-2 pm
299 Raft Avenue, Sayville, NY 11782 ● 631-589-4187 ● comments@patchworks.com