Weather or Knot!

A fun way to look back on the year!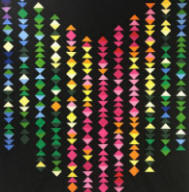 Use the average temperature (or the lowest or the highest!) to determine the color of the flying geese block. Then, position the block according to whether the temperature went up or down. Did it go up? Point the triangle up! Did it go down? Point the triangle down! Stayed the same? Your choice! Starter kits are now available in the store!

<![if pub11]>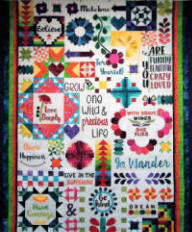 Dear Daughter
Block of the Month
A wonderfully inspirational quilt for someone special in your life!
A 12-month Block of the Month. $23/month
Pattern $29
Borders available separately.
Call the store at 631-589-4187 to sign up!