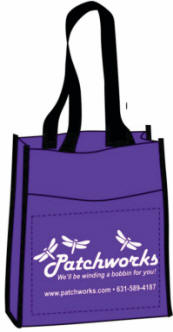 Back To School Special
All Month Long!
Join Patchworks in supporting our students!
During the month of September, bring in a "back-to-school" donation (notebooks, pencils/pens, backpack, lunch bag, etc.), spend $25* and get our Patchworks' Tote FREE!
Your Patchworks' Tote is your ticket to special savings! (Not to mention a "greener" way of shopping!)
Starting next year, on the first Saturday of every other month (that's February, April, June, August, October & December), come shopping with your Patchworks' Tote and get 20% off whatever you can fit in your Tote.* Your Patchworks' Tote will be your ticket to "Pop-Up Specials" throughout the year, too!

*Not including BOTMs, special orders or class fees.

Don't forget! New store hours:
Tuesday, Thursday, Friday & Saturday 10-5 pm
Wednesday 10-8 pm
Closed Sunday and Monday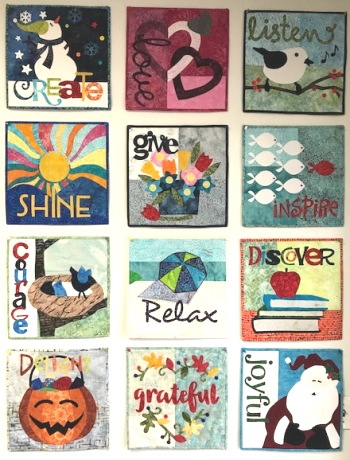 Imagine
Block of the Month
Positive, inspirational words each month!
Make the entire quilt or individual blocks for mini quilts or pillows!
Available now!