January 8, 2022

Tuesday Club

We are a Certified Kimberbell Dealer!
Store hours:
Thursday, Friday and Saturday from 10 am to 2 pm
Everyone must wear a mask!
Let's Get This Party Started!
New classes now available for January & February!
Well, it's that time of the year!
Tuesday Club will start on February 1st.
Sign-up fee $20 (cash only) but sign up by February 1st for only $15.00!
You can sign up by sending an email, calling the store or stopping in the store.
We would love to see you!
And once again, as it's been since 2005, it's a mystery!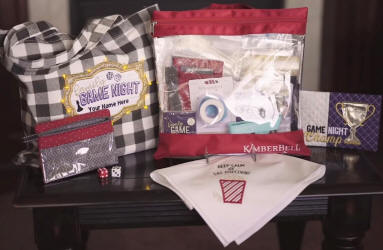 Family Game Night
from Kimberbell
The family that plays together, stays together!
Machine embroidery kit contains embroidery CD, thread kit, printed instructions, and all fabrics and notions to make mug rugs, napkins, zippered pouch and light up tote!
$139.99
Click here for Family Game Night order form.
Store Hours
Thursday, Friday & Saturday 10-2 pm
299 Raft Avenue, Sayville, NY 11782 ● 631-589-4187 ● comments@patchworks.com