November 18, 2021

Tuesday Club
(Correction on August Blocks!)

We are a Certified Kimberbell Dealer!
Store hours:
Thursday, Friday and Saturday from 10 am to 2 pm
Everyone must wear a mask!
Check out our October and November classes!

Please note that in-store classes are limited to fully vaccinated students.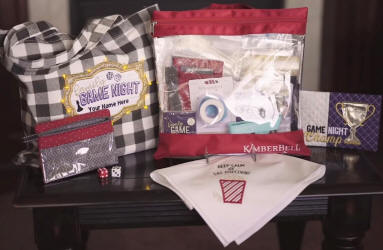 Family Game Night
from Kimberbell
The family that plays together, stays together!
Machine embroidery kit contains embroidery CD, thread kit, printed instructions, and all fabrics and notions to make mug rugs, napkins, zippered pouch and light up tote!
$139.99

Click here for Family Game Night order form.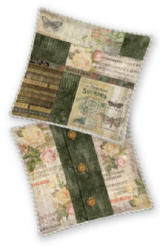 SIY-Sew It Yourself!
Stitch up these gorgeous patchwork pillows yourself!
Tim Holtz Worn Croc and Eclectic Element fabrics
now available!
Kimberbell's "My Punny Valentine"
One Day Machine Embroidery Event
December 8 10-4pm
Includes all embroidery, in-store instruction and complete kit for $149
Call us at 631-589-4187 to reserve your spot!
Store Hours
Thursday, Friday & Saturday 10-2 pm
299 Raft Avenue, Sayville, NY 11782 ● 631-589-4187 ● comments@patchworks.com